Bugzilla has made it home from getting finished up at British Sports Werks in Windsor, after more than a year of steady work. The rear window and the quarter pop-outs still need to be finished up, and a few small details here and there, but it's home, it's drivable and getting miles put on it.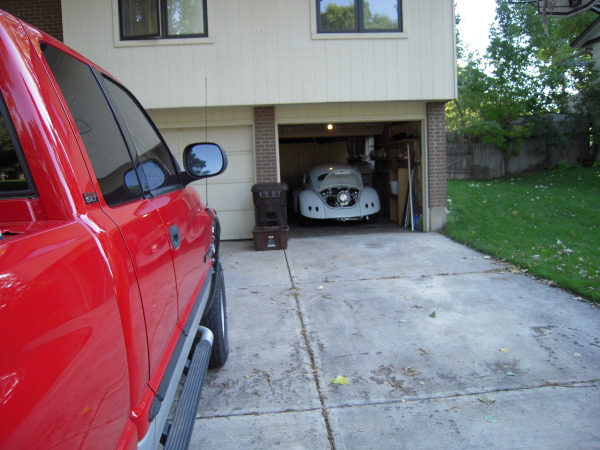 Here we go, squarely in the garage at home. I need to replace the grass on the side of the garage with gravel so I can just park the truck there all the time.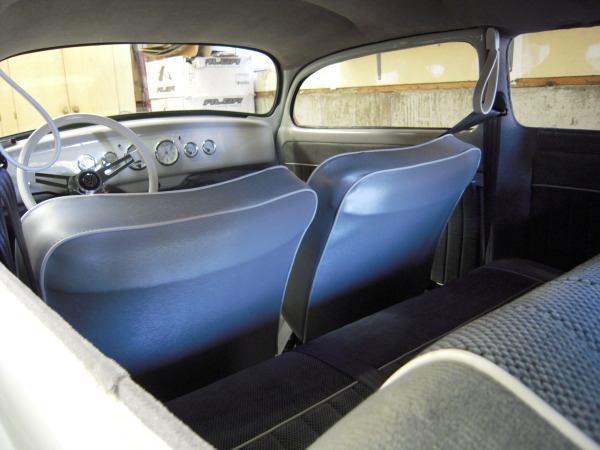 Here's the interior looking in from the back left side. The brushed aluminum vinyl is a really nice touch in there and goes well with the rest of the interior.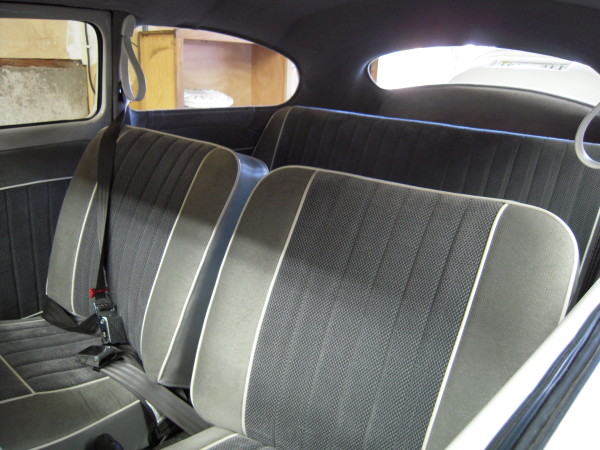 Looking in through the driver side door. It's got seat belts and everything.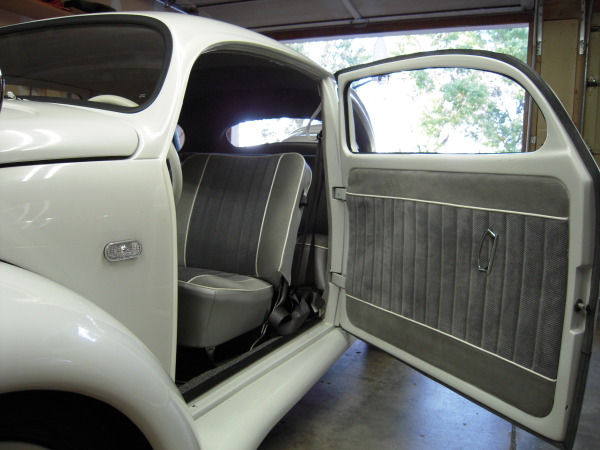 Here's a good shot of the door panel. Clean and simple. That's a pull that you see there, simply a spring-loaded handle that can be used to pull the door shut. No locks, no window handle, no speaker, map pockets or anything like that.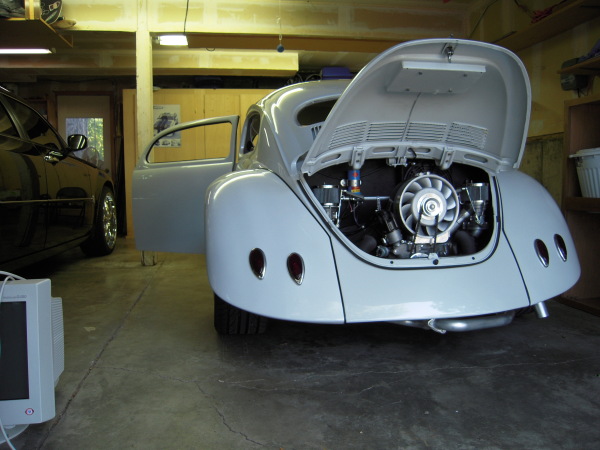 Just chilling in the garage after driving around for awhile. The oil cooler fan likes to run for about 15 minutes after shutting it down, we'll have to take a look at that to see if we can adjust it down and just throw a kill switch in.
One Response to "Chapter 14: Home From The Shop"