It took a while, but work is back in progress. Yes, Bugzilla made it on to the trailer and is currently in the shop where the plan is to finish it and drive it away ready to cruise. It never fails, I pull it out of the garage for 15 minutes and someone stops to get a closer look and ask a few questions. This time it was "It looks different and I'm not sure why."

The entire drive-train is being built and shipped and other details have been seen to to get all of the work underway. I'll have many more details later on but for now just a teaser update. The engine is going to be roughly 2341cc so it should definitely excel in that department. I hope I don't have to get wheelie bars on it.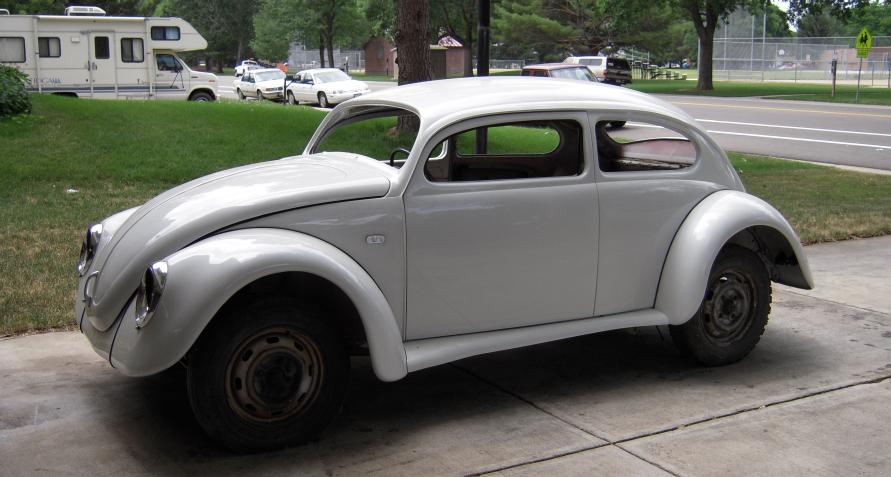 Hopefully there will be more before much longer. Hang in there for some action shots!