Work is moving right along with a lot of progress being made. Most of the parts are in but there's lots to be done.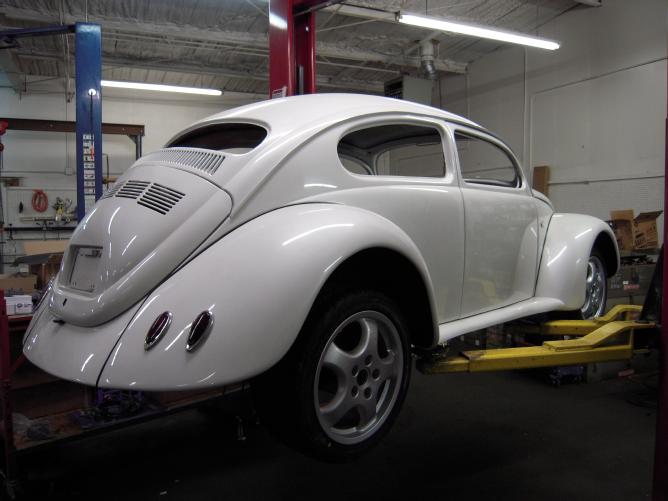 First, a nice beauty shot on the lift with the tires and wheels on. These are the ones going on this time, I promise! They're only hanging on by a couple bolts in this picture to get an idea of how much in the way of spacers need to be added to get everything clear and looking right.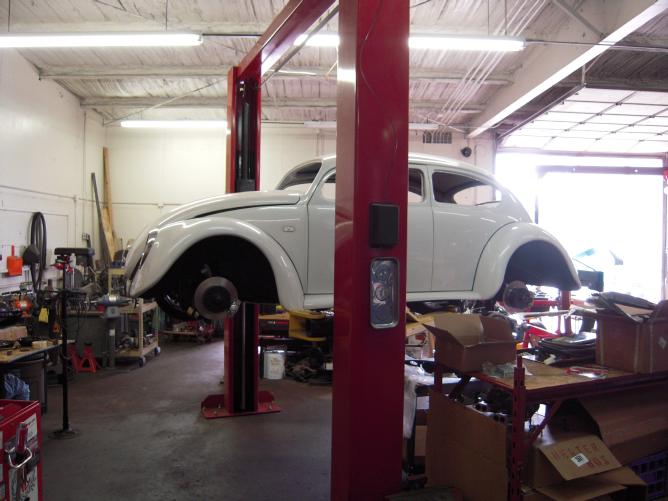 Here's the other side, you can see the disc brakes, front and rear. The fender wells and complete underbody has been finished up with a rubberized coating which looks great.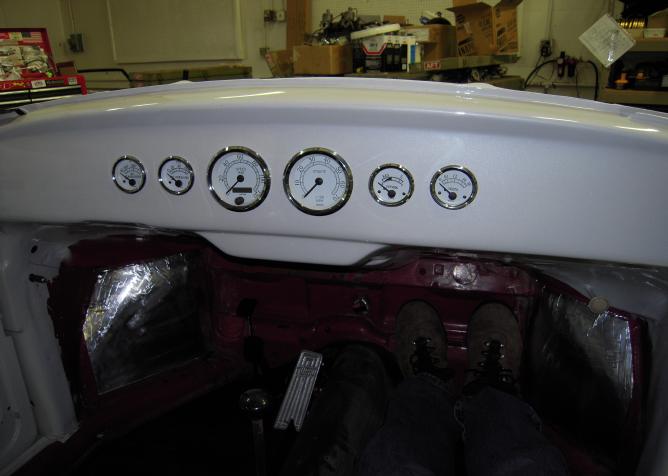 Here's the dash with the gauges in. The plan right now is to add switches for lights and wipers to the far left side using unmarked billet knobs, and an emergency flasher from a '66 bug directly beneath the speedometer and tach. You can see the trunk release to the lower right. I'm sitting in the passenger seat as it's mounted to check some things, including headroom which is perfect. You can see the dynamat in the front here too.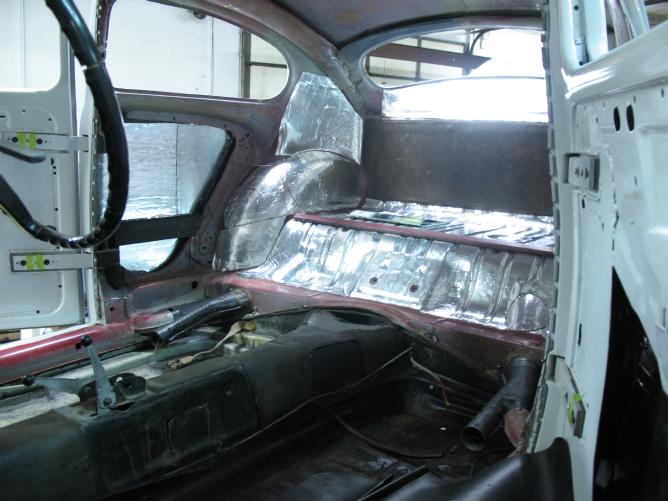 Here's a shot showing the dynamat in the rest of the interior. It's in the doors too.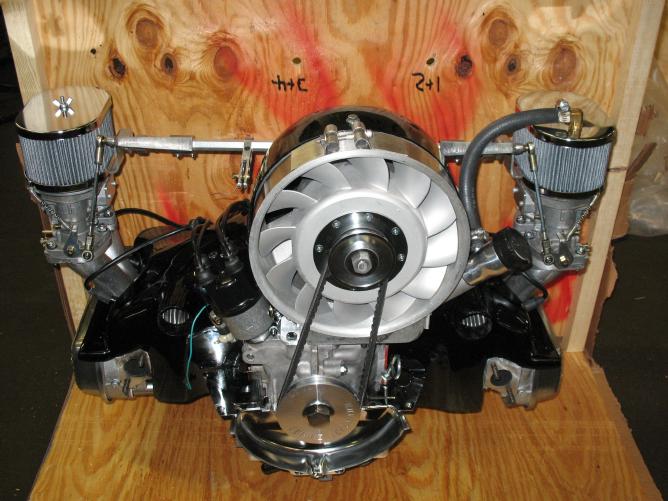 And, the new motor. It's a 2110cc, approximately 128hp, 114 lb/ft of torque as dyno'd by the builder, Bernie Bergmann.