This year's Volkswagens on the Green, the 17th apparently, was great fun. We met a host of new people and had a great day in general. Taking Best in Class ('68 or newer custom) was also nice.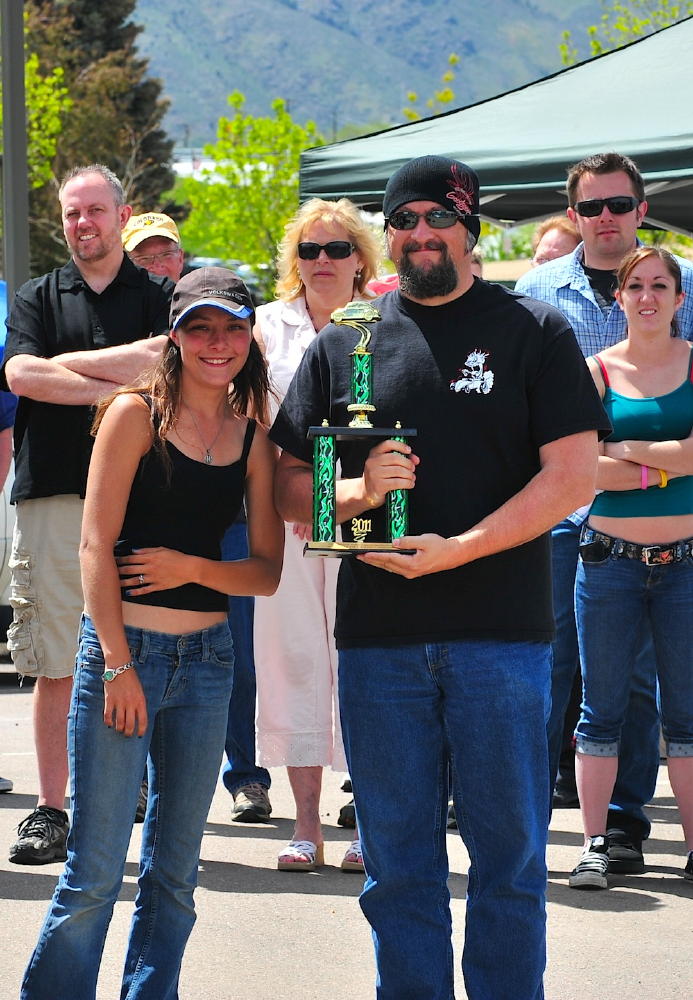 Last year, Best in Show was decided by popular vote and the trophy went to a visiting club ride.  This year, the trophy was voted on by a panel of judges.  A very cherry Ghia received the award but we were definitely in the running.  The judges came back a few times and had to go into full concourse judging mode.  They were crawling around on the ground trying to find things that they could mark the car off for to narrow down their choice.  They said it would be easier if we could point out flaws.

 Congratulations to the Ghia owner for bringing an incredible ride!